GASTECH 2017

Astomos in Gastech 2017
Astomos participated as an exhibitor in Gastech 2017 which was held in 4th~7th April 2017 at Japan.Our purpose was to promote our new business in the LPG bunkering and LPG power generation,
Gastech is one of the largest gas and LNG exhibition in the world.

WHAT IS ASTOMOS

What is Astomos?
Astomos was established by the merger of LPG division in both Idemitsu Kosan and Mitsubishi Corporation in 2006. We are both Importer and Trader of LPG and we truly believe that our mission is to provide stable supply, not only to Japan, but to any areas where LPG is essential for people's life.

What is LPG?
Liquefied Petroleum Gas(LPG) ,also recognized as Propane and Butane, is an energy source which can be used in households, vehicles, factories, etc. LPG is recognized as a clean energy source, which does lesser harm to the ozone layer and its portability helps stable lifeline support. For example, in Japan, LPG is recognized as 'The Last Resort' of the Energy Security. Due to its portability and environmental performances, LPG is very useful in the areas hit by earthquakes and other disasters. LPG was a lifeline for people who were struck by the huge Earthquake which hit Japan in 2011.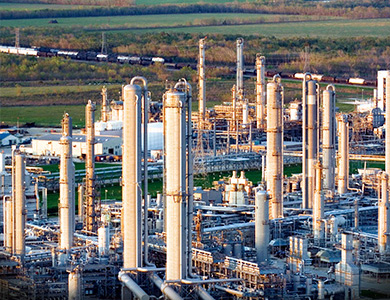 Overseas Procurement

We procure LPG mainly from Middle East, United States, Australia, East Timor, and Africa. Every and each area is important for us for our safe procurement to Japan and Asian Region.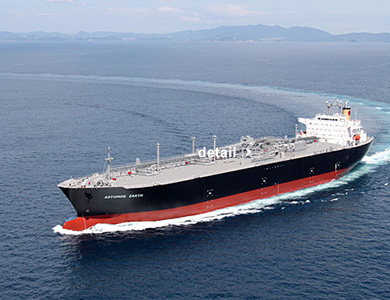 Operation

We handle 21 VLGC for the safe and promising deliveries to our customers.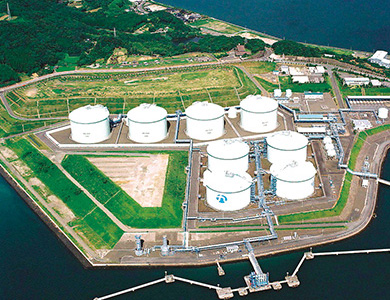 Import Terminal

We cooperate with 1/4 of Import Terminals in Japan. Assisting our domestic logistics.
Domestic Marine Transport

After we import refrigerated cargoes from overseas, our domestic LPG carriers(pressurized) deals with sudden changes in demand and supply and climate changes. Smaller ships could deal with quick changes in the environment and this is another way to retain our stable supply.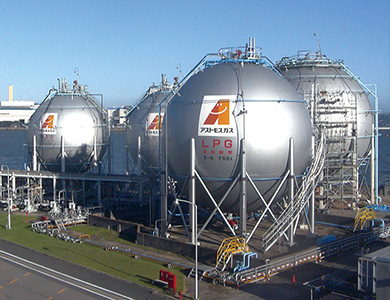 Secondary Base

Secondary base handles pressurized LPG and is located far away from the import terminals. It helps our domestic supply diversification for stable supplies during the disasters.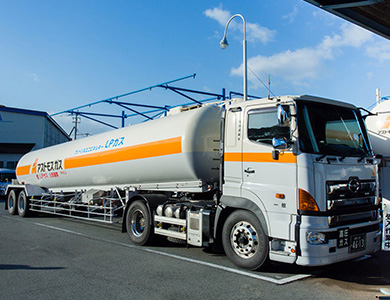 Land Transportation

We have more than 1,000 lorries to distribute our gas. Lorries are our like blood vessels for Japan, distributing LPG to the Filling Centers.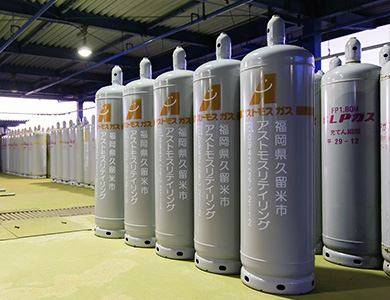 Delivery

We own 40 Filling centers of LPG. LPG is distributed to our domestic end users from here.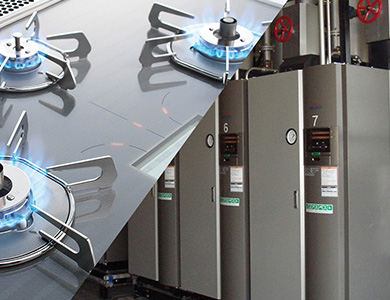 Consumption

In Japan LPG is mainly used in households and Industrial factories.