Interviewing Astomos
Executive Vice President Toru Araki

Change of the surrounding environments
---
Shale gas in the United States is rapidly increasing as an available source of natural gas. We can see some major developments associated with the US shale revolution and one of them is the sharp expansion in US liquefied petroleum gas (LPG) exports. Japan has imported more LPG from the United States in the past few years to diversify its supply sources, and consumption will remain strong as the country blends LPG with lean LNG (liquefied natural gas with a lower heating value and higher methane content than rich natural gas) from the United States and Australia. In addition to the United States, Qatar embarked on a project to develop additional gas from the North Field and LPG production is assumed to increase. World seaborne LPG trade has been around 10 million tons. We can also see the change in the consumer countries such as China and India having already exceeded the LPG import volume in Japan.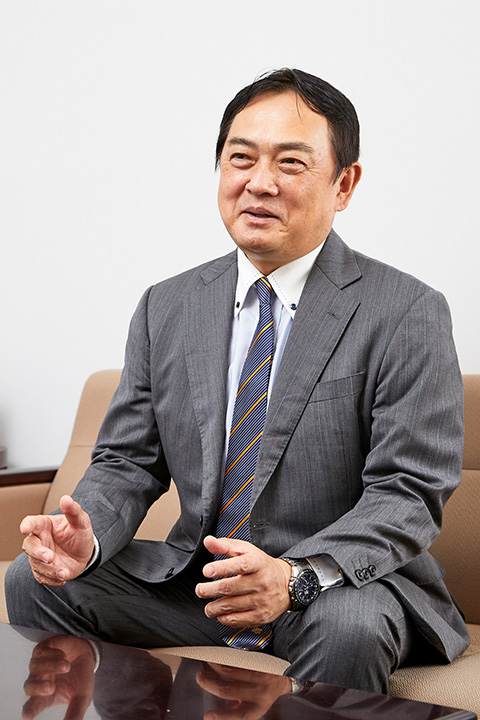 Astomos activity & field
---
(1)Import & Trading
Under the circumstances and from the viewpoint of the stable supply and the diversification of the supply source, Astomos procures the LPG from not only Middle East but United States, Australia, Eastern Timor and Canada. We have about 10 percent market share in the world seaborn LPG trade including the intermediate trade in Asia and Europe.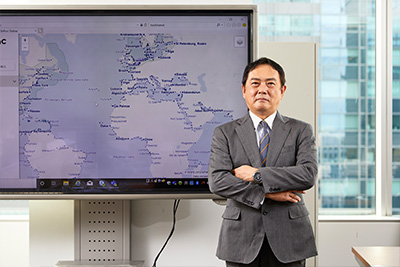 (2)Shipping & Operation
Astomos has a fleet of about 21 vessels out of 290 VLGC(Very Large Gas Carrier)in the world and trade about 10 million ton of LPG per annum. In addition to the shipping volume, we have the outstanding experience in the field of the shipping operation owing to the strong partnership with the shipping companies as represented by the case that the VLGC under our command became the first vessel to pass through the Expanded Panama Canal as the waterway marked its first day in commercial operation in 2016. We prioritize the safety and deliver the LPG to the worldwide customers. The environmental regulation is under progress in the marine industries. According to the IMO regulation including the ballast water, the greenhouse gasses(CO2), nitrogen oxides (NOx), and sulfur oxides (SOx) we take the continuous measure to comply with the requirement.
(3)Business Development
Apart from the existing business filed of the import, trade and shipping, Astomos have continued the challenge and explored the new business field for the further growth through the investigation and the study of the investment in the middle-to-downstream LPG business, the utilization of LPG for the marine fuel or the power generation and the strategic alliance with the other LPG company in the worldwide.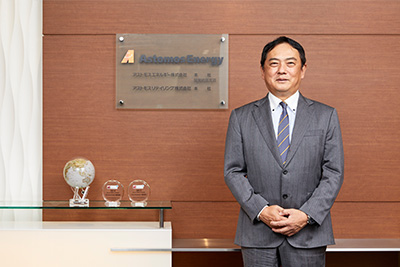 With the changing environment in mind, we, as the leading company in the industry, will keep challenging to achieve the brighter future for LPG.